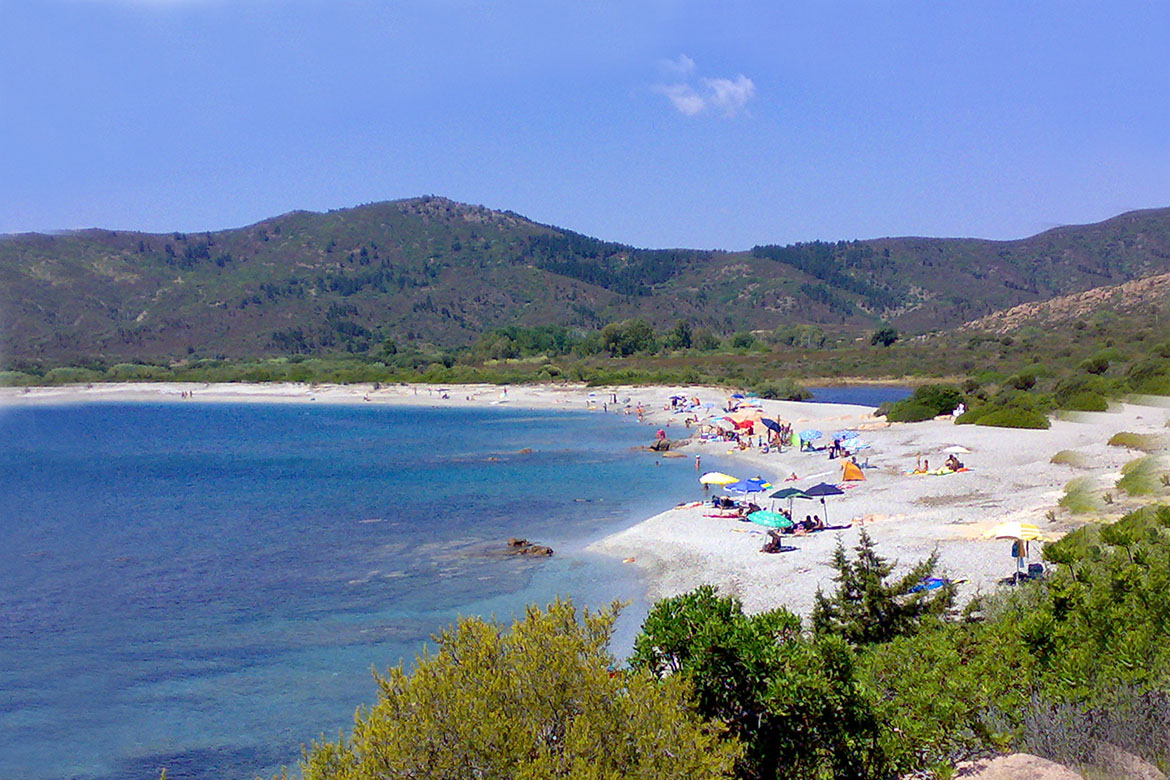 Sea and countryside, history and tradition. Villaputzu, at the mouth of river Flumendosa, just behind the hills of Sarrabus has just spoiled for choice.
The nature, very generous, offers a landscapes where you can dive between holm oak woods, juniper and arbutus. The countryside is rich of asparagus and mushrooms, partridges, hares, wild boars and wild rabbits.
Beautiful beaches, with stretches of white sand like those of Murtas and Quirra.
In the village, you can visit the Catalan Gothic church of San Giorgio, while just outside you find the Torre di Porto Corallo erected by the Spaniards in the XVI century.
Other highlights include fossil deposits and landfills mine of 'Gibas' and S'Acqua Arrubia that has offered silver and galena argentiferous in the early '900. Very interesting are also the mining of lead and arsenic of Baccu Locci, surrounded by a forest of secular oaks, active up to early '50 and reachable from highway s.s. 125 turning left onto a dirt road before the bridge over the Rio Corr'e Cerbu.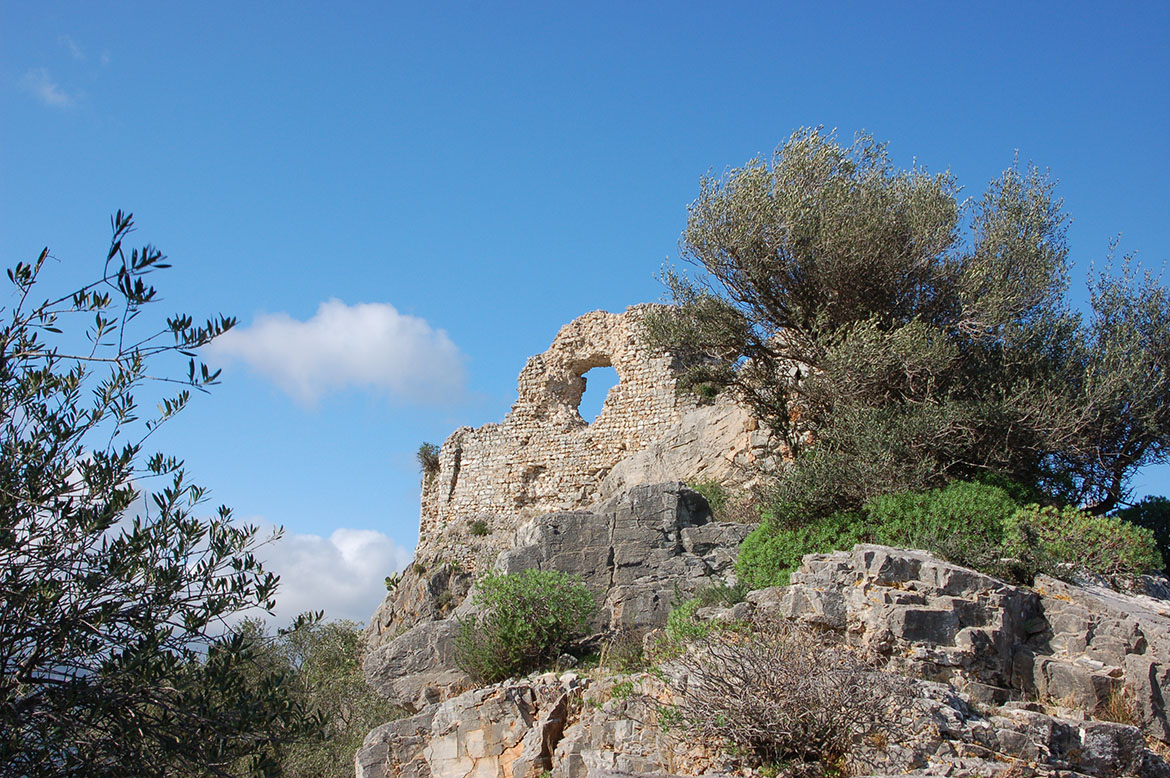 In witness of the richness of water in the area, there are numerous caves, waterfalls and ponds. The village, just minutes from the Hotel, dominate the ruins of Il Castello di Quirra, that deserve a climb on the top of it just to enjoy the breathtaking scenary that sweeps up to the Ogliastra.
Built almost 300 meters above the sea level between the XII and XIII century by the judges of Cagliari, was for long the residence of the Carroz, wealthy landowners in the area. Not far from the castle there is the Torre di Murtas, above the homonymous promontory, built in the XVII century on which is still visible the location for artillery that was used to defend against attacks by pirates.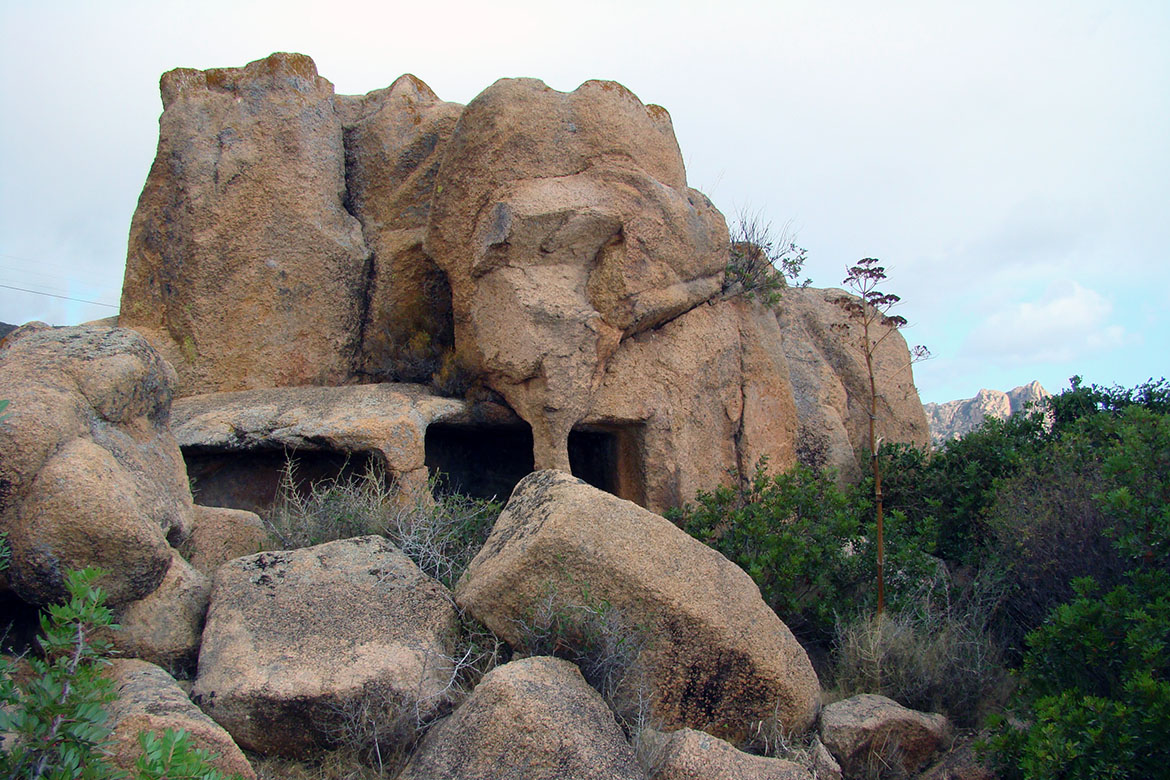 In the surroundings you find several Domus de Janas. At the foot of the ruins, just a few miles away from the Hotel, you can't miss the church of San Nicola di Quirra, built by Pisani in the XII century, with one single aisle and, even more rare in Sardinia, completely made of brick.