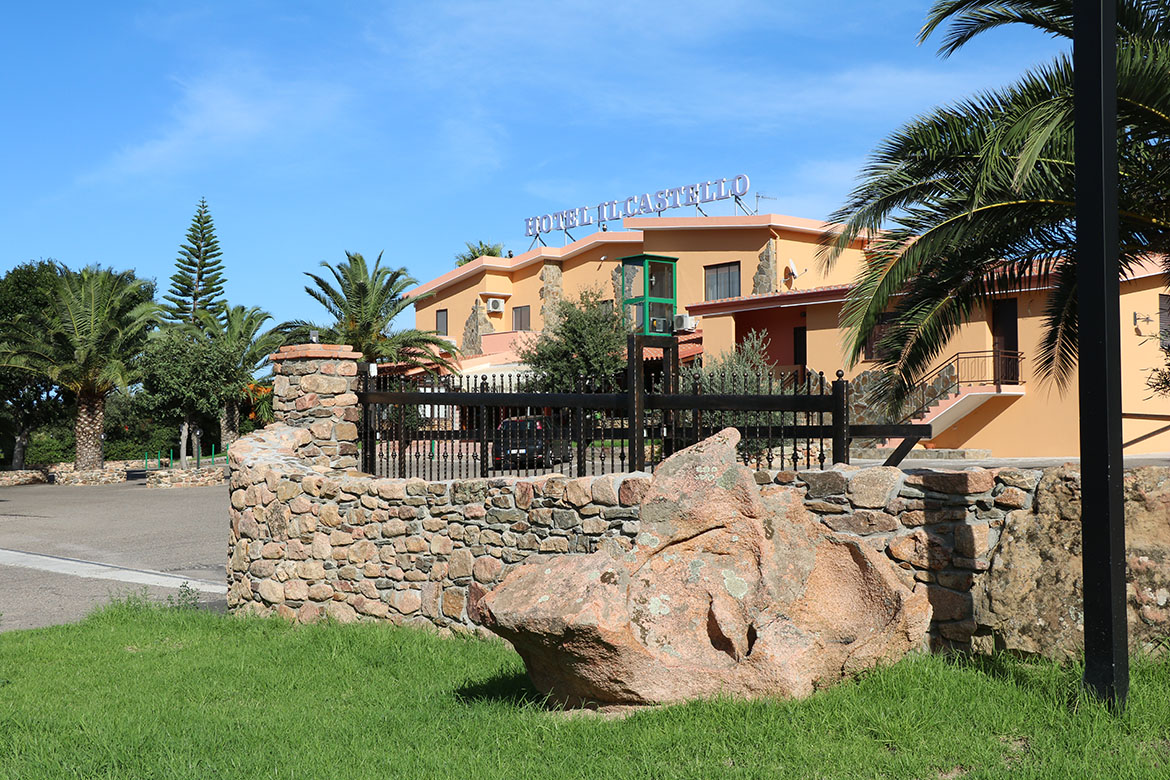 In a beautiful natural setting, Il Castello Hotel is immersed in the colors of Sardinia that stand out in all their glory in the green of the typical Mediterranean maquis, the crystal clear blue sea in all its splendid and numerous shades, featuring up to orange for the expanse of orange groves typical Sarrabus.
Efficiency and passion in hospitality combined with special skills in culinary art, ready to please all palates, are the prerogatives of the structure.
The 16 rooms, furnished in accordance with Sardinian tradition, are equipped with all comforts.
Each room has large spaces and is equipped with bathroom with shower and hairdryer, air conditioning, direct dial telephone, mini bar and satellite TV, offering its guests an unforgettable holiday.
The hotel is also equipped with safe,ISO 14001, lifts and other services that make a confortable stay for people with disabilities. From the window of your room you can admire the green hills that surround the hotel and beyond, until you reach the sea and the ruins of the castle belonged to the Carroz family.
All public areas, bar and restaurant are equipped with air conditioning.
Children have a small playground surrounded by benches and English lawn.
The swimming pool, completely immersed in Mediterranean maquis, allows you to enjoy your vacation in total peace and relaxation.